Travel Safely in Comfort and in Style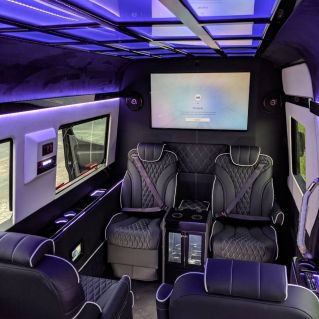 Executive Chauffeurs of Clarksville is a superior option of transportation. Our experienced chauffeurs provide far more than a traditional driver could. We deliver quality service that comes from years of experience. Take a ride in one of our Luxurious SUVs or relax in one of our well-equipped Mercedes-Benz Sprinters (NO STRETCHED LIMOS).
Whether it is an airport run, a bachelor or a bachelorette night out, a mobile business meeting, a prom, or a wedding, Executive Chauffeurs provides an excellent experience that creates returning customers. Punctuality, cleanliness, updated amenities, convenience, and superb customer service will define the experience.
Take your business meetings from the road
Arrive at your special event in style
Never worry about getting a DUI or missing out on the fun.